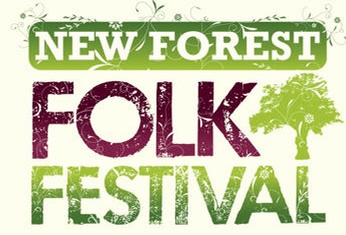 Friday
Saturday
Sunday
Workshops & Singarounds
Wednesday
Thursday
Traders
Childrens Area
OXFORD FIDDLE GROUP perform song

s and tunes from mainly England and Scotland, but also include material from Ireland and the USA. They are keen to promote their own local musical heritage, such as the title track of their latest album 'Beyond the Spires'.

The tunes can be foot-tapping jigs and reels, or catchy hornpipes and marches, or beautiful slow airs and laments. Performances are always tight and fun but played with passion. In 2012 they performed in front of 10,000 people at a concert to mark the arrival of the Olympic flame in to Oxford. Very popular at previous festivals we welcome them back to once again to completely fill our stage in 2017
LINES &
SQUARES POETS have become a popular feature in the NFFF programme. They are a band of poets from across the region brought together by writer and broadcaster Paul Canon Harris. The band reflect a range of spoken word styles and share a love of poetry and the folk scene. Between them they have an impressive record of published work and competitive titles won.

They performing on the main stage during changeovers plus there will also be a Poetry Workshop at "The Fringe"
RICHARD DIGANCE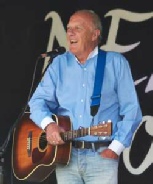 - Richard Digance is proud to have been a co-founder of the New Forest Folk Festival. To think it all began with a music bash to celebrate Keith's birthday, to later become one of the country's top folk festivals. Richard has never been a Folk Awards contender and probably never will, but with a BAFTA nomination, a Gold Award from the British Academy of Composers and Songwriters, a Sony Award, one of only three folk singers mentioned in the Virgin Anthology of Songwriters, he isn't that bothered as he remains a sought after performer at festivals from Glastonbury to the New Forest. In Richard's own words, he's just glad to be here.

2017 marks 50 years of performing. With 4,000 live shows, 62 British tours, 14 books, 3 stage plays, 32 albums and nearly 4 million YouTube visits it really does says it all. He composed the audio book music for Bill Bryson's best-seller 'The Road To Little Dribbling,' His Animal Alphabet poems, serialised by The BBC, are used as English Teaching Aids, in 14 countries from The USA to Swaziland, his guitar instrumentals are used on numerous TV productions. He supported Robin Williams at The London Palladium, and supported Steve Martin in The USA. On TV he played guitar with Queen's Brian May, Status Quo and The Moody Blues. Yes, after 50 years he's still doing what he loves. It also sees the release of his 28th album 'Remembers' and a new novel 'The Burst Football'

'Richard Digance is a National Treasure' - Bob Harris
HANNAH ROBINSON
- Singer-songwriter Hannah Robinson's blues-tinged vocals belies her age. Performing as a soloist and with her band, in London as well as in her native Dorset, her busy live schedule sees her playing venues such as The Bedford and Salisbury Arts Centre, and festivals including Larmer Tree Festival, Purbeck Folk Festival and Isle of Wight Festival.


2015 saw the release of 'Water, Carry Me', a four track EP of original material, following her 2012 debut album 'Oil and Turpentine'. In this, Hannah is working alongside musicians including Scott McKeon (Lana Del Ray, Tom Jones), Paul Beavis (Robert Fripp, Robbie McIntosh), Rob Mullarkey (Laura Mvula, Jamie Cullum) and Steve Smith
(Sandi Thom, Robbie McIntosh), developing her sound.


Hannah's songs blend her nonchalant, percussive guitar style with soulful melodies and lyrics full of personal experience and rich imagery owed to her art education.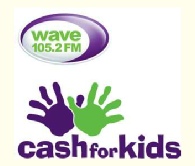 B
ROADSIDE BOYS are fast establishing a name on the national Folk scene, with performances at Folk clubs and Festivals across the country, and appearances on Television and Radio. With a catalogue of songs inspired by their experience of country life in the East of England, and the characters and events that have shaped them, the Broadside Boys are a dynamic and entertaining celebration of our rural heritage.
Performing on stage with passion and intellect, they tell stories of tragedy and heroism, of plane crashes and ship wrecks, sailors and steam trains, of merchant seaman on the Arctic convoys, of hedge preaching wheel wrights and of game keepers and one-armed headmasters!


Eric and Mat were raised barely three miles apart in small villages near the coast in rural Suffolk. School friends, then team mates at the local football club, their bond has defined their musical partnership. The shared experience of growing up together and their long standing friendship is much evident onstage, and in their musical collaboration.
Formed In 2011, the journey so far has taken the band from Suffolk Alehouses to the biggest stages in the Folk World, With performances at Folk East, Cambridge Folk Festival, Ely Folk festival, appearances on Radio and TV, and at venues, clubs, pubs and festivals across the UK.
JACQUI McSHEE'S PENTANGLE -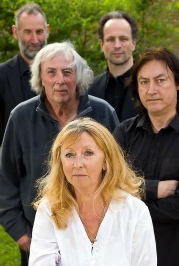 Jacqui McShee was already singing traditional folk in British folk clubs when she began working with virtuosic acoustic guitarist John Renbourne in 1966. A year later, she agreed to join Pentangle, a band Renbourne was forming with equally skillful guitarist Bert Jansch, bassist Danny Thompson, and percussionist/drummer Terry Cox. McShee's decision to accept Renbourne's invitation proved pivotal to the history of British music as Pentangle joined with Fairport Convention and Steeleye Span to put British folk-rock on the international map.
Although Pentangle experienced numerous personnel changes, McShee and Jansch continued to perform under the band's name. In 1995, McShee formed a trio with drummer Gerry Conway and keyboardist Spencer Cozens. The trio's first album, About Thyme, released in August 1994, featured such guests as Ralph McTell, Albert Lee, Mike Mainieri, and John Martyn. The album reached the top of the British folk charts compiled by Folk Roots in November 1995. Expanding to a five-piece band with the addition of tenor and soprano saxophonist Jerry Underwood and bassist/guitarist Alan Thompson, the trio was renamed Jacqui McShee's Pentangle.
"Glorious stuff, deeply atmospheric and immaculately sung and played. The current line-up of Pentangle kicks up an absolute storm and Jacqui's voice is gorgeous." - Tom Robinson, BBC 6 Music
Gerry Conway - DRUMS - One of the country's most respected drummers and a member of Fairport Convention since 1998. His history of touring and recording is a Who's Who of the music world with artists including Paul McCartney, Van Morrison, Jethro Tull, Cat Stevens, Alexis Korner, Fotheringay, Elton John, Emmylou Harris and Richard Ashcroft.
Spencer Cozens - KEYBOARDS & VOCALS - Regularly tours the world with Joan Armatrading. He toured and recorded with John Martyn and also performs with Carol Decker's T'Pau and Julia Fordham.
Alan Thomson - BASS - Another long-term member of John Martyn's Band and an accomplished song-writer. His touring and writing credits include Robert Palmer, Rick Wakeman, Andy Summers, Bo Diddley, Denny Laine and Long John Baldry.
Gary Foote - SAX & FLUTE - A multi-talented musician, playing drums as well as sax on Joan Armatrading's world tours. Amongst the people Gary has made music with are Africa Bambaata, Chris Birkett, Laurel Aitken , Skinny, Kiss of Life, Black Machine, The Quiet Boys (featuring Mick Talbot), Night Trains, Peter Bruntnell, Herbalizer, Big Cheese All Stars, Zoot Money, Sugar "T" and the Swells, Mark Flanagan, Jools Holland, plus countless other great musicians.
JOE BROUGHTON'S CONSERVATOIRE FOLK ENSEMBLE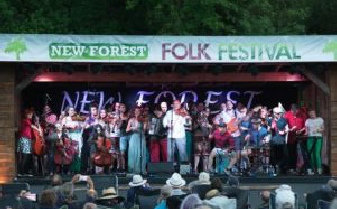 This wild bunch of young musicians led by folk legend Joe Broughton never fail to disappoint with their enthusiasm, passion and raw talent for raising a storm. Up to 50 musicians on one small stage!
Formed in 1997 by fiddle player and arranger Joe Broughton (The Urban Folk Quartet, The Albion Band, Joss Stone), their energetic live sets are a sight to behold, featuring a 15-piece horn section, five cello players, four percussionists and three electric guitarists, plus fiddles, flutes, clarinets, double bass, even a harp! They also all sing too.


Though rooted in traditional folk tunes, each member brings a variety of personal influences to the set-list, which ranges from full-on rock grooves, funk, jazz, hip-hop, ska and reggae, to gentle ballads and sounds from Eastern Europe and Asia.
"The band are mainly playing with traditional British Isles folk tunes, but they're not afraid to bring in other influences – last year we had Bulgarian and Japanese tunes too," says leader Joe Broughton.
The musicians play, sing and leap about, performing together and also in various duos, trios and smaller break-out mini-groups. As Joe stresses: "The shows are ridiculously energetic."
In the past couple of years, the ensemble have performed three consecutive sell-out nights at London's Royal Albert Hall, and appeared to great acclaim at Fairport Convention's Cropredy, Shambala, and Towersey Festival.
The highly skilled group pulls its membership from Birmingham City University's internationally renowned Conservatoire. An established hotbed for emerging talent, previous Conservatoire Folk Ensemble members include BBC Radio 2 Folk Award winner Jim Moray, Erica Nockalls (The Wonder Stuff, The Proclaimers), Charlie Heys (of tipped duo McNeill and Hayes), and The Old Dance School.
Artist information for Friday
KEN NICOL
is an exceptional musician. As a guitarist, he is one of the most skilled and exciting players anywhere today; as a singer he is capable of evoking wide range of emotions in his audience; and as a songwriter he demonstrates these abilities in his clever and well-crafted material.
His music covers the spectrum from blues to rock, effortlessly taking in folk, jazz, ragtime, ballads and more along the way.


In 1997 Ken joined The Albion Band as lead guitarist and singer, writing much of the band's material himself and co-writing with Ashley Hutchings. They produced four albums in this time: "Happy Accident", Before Us Stands Yesterday", "The Christmas Album" and "Road Movies" on the Topic record label. In December 2002, he successfully joined forces with the legendary folk-rockers Steeleye Span on their UK 'Reunion Tour', and due to its great success, his collaboration with the band continued for a further seven years.
Martin Carthy
"I first met Ken when we collaborated on an Ashley Hutchings song on his last album. I was amazed at Ken's beautiful ragtime guitar style.
He has such a great way of delivering a story and gently laying down the punch line.
Humour, great guitar skill and the right drop of humility, and a passion for right, proper, good music."


Ralph McTell
"Ken Nicol is a consummate musician. A guitarist of broad scope, a sensitive singer and an intelligent writer of songs with stirring melodies. A musical paragon."


Maddy Prior
"It's difficult for me to imagine a more talented all rounder than Ken; both as singer and guitarist."
Album Reviews for Initial Variations
Acoustic Magazine: The musicianship is staggering, seldom are the compositions less than inspired.
Living Tradition: I would urge even listeners who wouldn't normally subject themselves to an entire album of instrumentals to give this one a bash. . . KN at his best – roller coasters of musical virtuosity that spellbind . . .
Record Collector: Guitar players will appreciate his masterclass style, while more general listeners will be aware that his gift for melody carries the album higher than the rest.
THE JIGANTICS
- The Jigantics are Mark Cole: vocals, harmonica, accordion, mandolin, guitar, Rick Edwards: guitar, banjo, vocals, Graham Mizen: guitar, mandolin, vocals, Lyndon Webb: bass, guitar, vocals, Martin Fitzgibbon: drums, percussion, vocals.
A musical roots stew combining the world's finest ingredients and to quote their influences "The whole wide world of music, thrown in a blender, throw in some seasoning and add a dance beat."